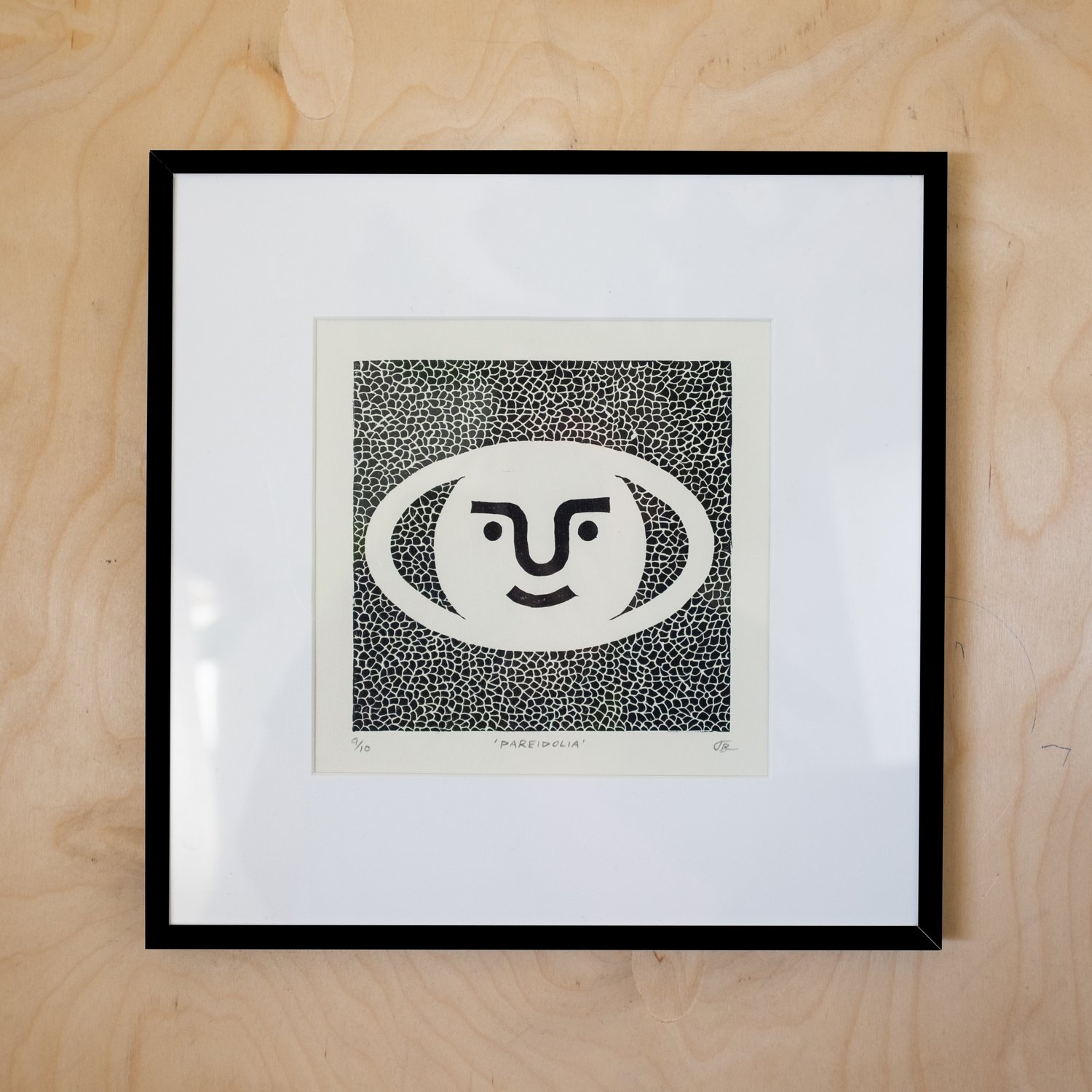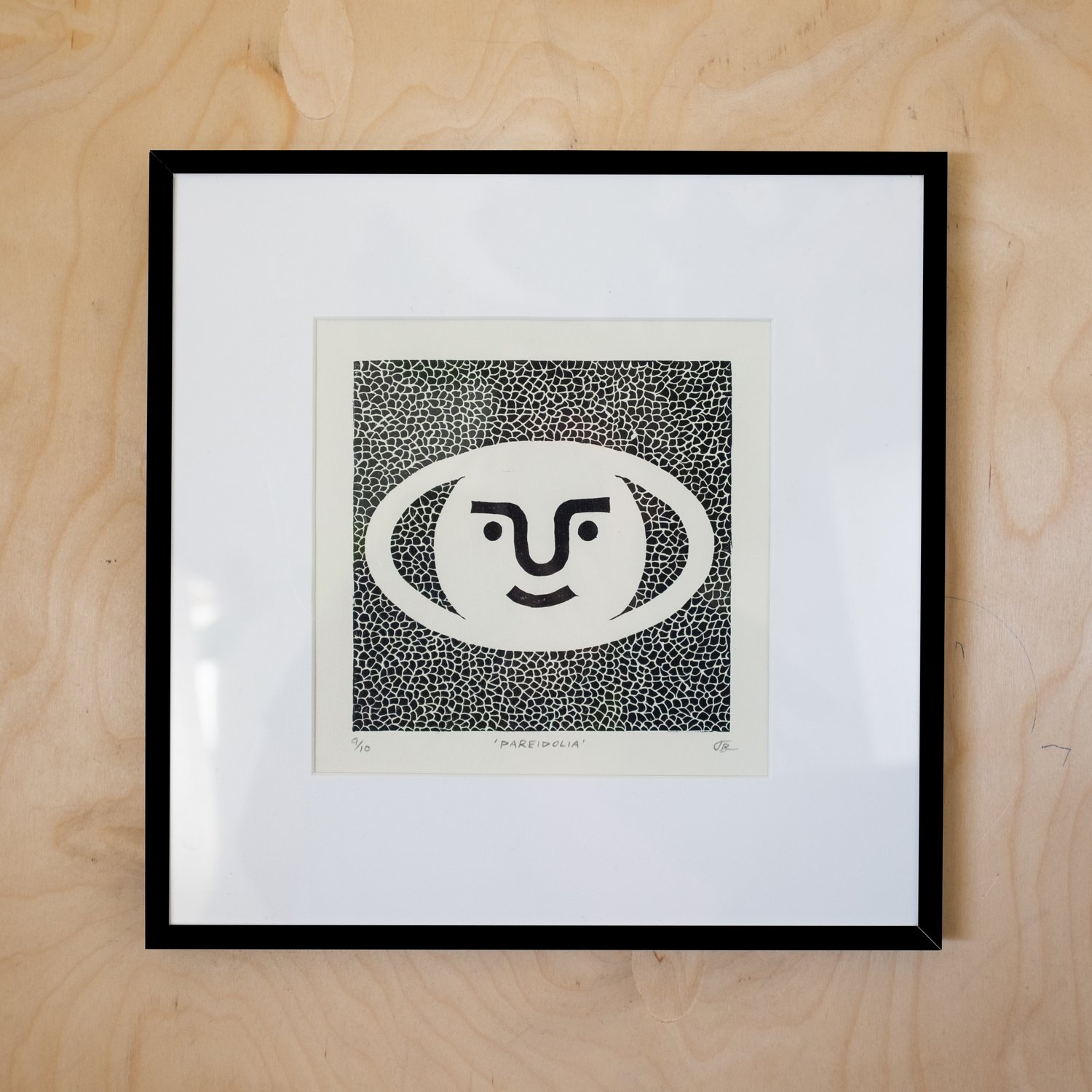 Pareidolia Lino Cut
$15.00 / Sold Out
Astronomers who gazed at Saturn during Galileo's time would have seen a similar shape and perhaps even a face due to the psychological phenomenon known as 'Pareidolia' (seeing patterns, such as faces, in random objects).
Because these are handmade, slight imperfections and variations may occur.
Signed and editioned by the artist. Limited edition of 10.
Printed on Rives Printmaking Papers @ 9.5" x 9.5." Actual art size is 6.125" x 6.125"
*Frame not included* I used an IKEA LOMVIKEN 12.5" x 12.5."
https://www.ikea.com/us/en/p/lomviken-frame-black-00335852/